Mullinax Repair Options - Which is right for you?
Option 1:
Maintenance
All Vehicle Makes & Models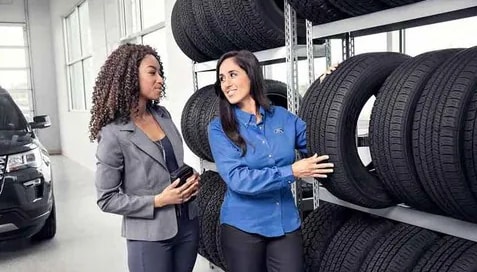 Quick Lane® (and mobile services*) at Mullinax Ford of Kissimmee offers basic maintenance and repair services on all vehicle makes and models, done efficiently and on your schedule. All work is performed by skilled technicians who provide quality service you can trust.
Our Mullinax Ford Quick Lane Auto Center can handle all of your maintenance needs, including:
Oil change
Tire services
Battery replacement and charging
Brakes repair and replacement
Air filter replacement
Windshield wiper/blade replacement
Belt and hose replacement
Spark plug replacement
Basic electrical repair
Wheel alignments
Recall servicing and parts installation
Fluid check and refill
Belt replacement
Lamp repair and bulb replacement
Software updates
Multi-point inspections
and more.
Option 2:
Repairs
Ford, Lincoln & Mercury Vehicles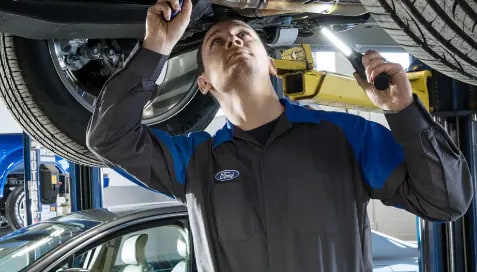 The Service Center at Mullinax is your partner in keeping your Ford in first-class shape. We're your most reliable option because our Ford-trained technicians provide quality service you can trust, whether you need a simple oil change or complicated repairs.
Our Mullinax Ford Service Center can handle all of your maintenance and repair needs including:
Mechanical and electrical repair
Diesel engine repair
Transmission repair
Exhaust repair
A/C diagnosis and repair
Steering and suspension repair
Tire service and alignments
Brake service
Warranty repairs
Recall service